Welcome to the home of BiblicalandSouthernStudies.com. Please search or browse our inventory of Christian and Southern books.



Shipping is free in the United States with a minimum $25.00 order.
Our latest book: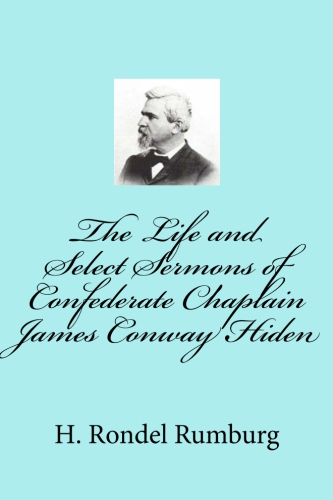 The Life and Select Sermons of Confederate Chaplain James Conway Hiden
This is a biography, several of his sermons, and five events and individuals that had a pronounced influence on Hiden's life and ministry.
 **************************************

  I heard the notes of the famous national anthems, and yet my soul was still unstirred,
 till suddenly, like a heavenly sunburst of glorious enlivening light, I caught the welcome notes of "Dixie."


Then suddenly, as the lightning's light
Dispels the darkness of the night,
My grief had fled, my cares had sped,
The world was bright, my heart was light,
And from my very soul I said:
"I'm glad I live in Dixie."

Orion T. Dozier